As a painter, sometimes the market for your work can be limited. That's particularly true if you work on a large scale or attach a high price to your art. One way to expand your market is to create prints of your artwork.
In fact, art reproductions are the fastest-growing segment of the global art market. And there's good reason for that explosive growth.
For art lovers, reproductions offer an affordable entry-point into collecting. Young or budget-conscious collectors can enjoy artists whose work only hangs in museums or is otherwise outside their budget. Equally, as homeownership swells in many countries, more and more homeowners are seeking art to complement their interior design.
At the same time, artists also benefit from the market for prints. Even if you've sold the original piece, as the artist, you retain copyright of your work, and even once sold you can reproduce it again and again. You can license it for home furnishing stores, hotels and businesses, greeting cards and mugs.
Prints of your artwork mean new sources of revenue, broader markets, and greater visibility. Best of all, improvements in on-demand printing mean it's cheaper and easier than ever to tailor work to the precise sizing needs of your customer without investing up-front in pricy inventory.
Read on to discover how you can grab your slice of this multi-billion dollar market for art prints.
Market Appeal: Choosing the right artworks to print
If your intent is to sell prints, be sure to choose artworks that will sell. Research what some of the most popular styles, subjects and sizes are for prints.  Department stores offer a wide range of poster art as part of their decorative accessories. That can give you a good idea of what is popular. You'll find that botanical illustrations, landscape paintings and simple abstracts feature prominently.
Not all artworks convert well to print form.  Look at your work, it may be obvious which ones will work.  If not, try photographing your work and taping the printed images onto a wall in a well lit room. Would you want that hanging in your home?
Reproducing large work
Don't chose artwork because it's the right size. Thanks to professional scanning, you can reproduce original work of any size. Or, if you'd prefer a more affordable DIY strategy, you can scan your own work in pieces.
First, scan in two halves or scan one quarter at a time (without cutting up your work). Once you have the images, you can open them in photo editing software like Photoshop and join the individual images together to create one single full image of your work.  
FYou can read more about scanning large images and stitching them together using Photoshop software in our step-by-step guide to scanning your artwork.
Creating prints good enough to sell
It's not enough to simply photograph work and reproduce it on a home printer, no matter the quality of the paper or printer.  To sell art prints, you need to approach it with the same care and professionalism you applied to your original artwork.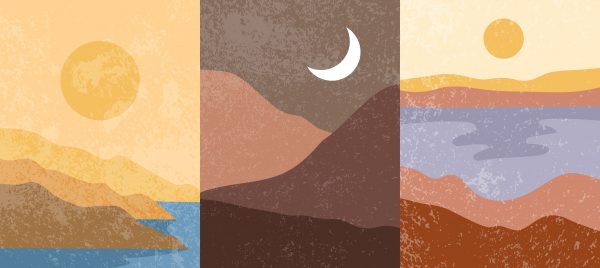 Professional scanning: a must for quality art prints
A professionally scanning service can be a good investment, even for the budget conscious artist. Thanks to high-quality equipment and expertise, scanning pros can print large images and render your art in exquisite color and detail. Cutting-edge technology will offer up to 1350 dpi (dots per inch). When scanning and creating prints of paintings or other textural work, there is no such thing as too much detail.
If you are looking to sell prints of your work, it is vital to invest in high-quality printing, but you'll be wasting your money (and all that ink) if the image you use is substandard.  The major visible differences between a great image and a mediocre one relate to depth and richness of color.  Professional scanning services will color check to ensure a perfect match.  Images should be as sharp as they can possibly be.
Below are some of the advantages of using a professional scanning service versus a home printer.
Colors: professional vs home printers
A standard home printer uses black and versions of primary colors: Cyan, Magenta, Yellow and Key (black) known as CMYK.  The printer works by mixing the colors to match the information from the digital file.
In contrast, professional printers will have 11 colors of ink to mix.  They will also color check work. That's particularly important, given that the printed image may not match the digital file, which in turn may differ from the original artwork.  With each step in the process, there is the potential to stray from the original.
Higher Resolution equals better reproductions
With a higher resolution, the print captures more detail. Photographs and scans are usually set at 300dpi (dots per inch). Meanwhile, professional printers can print at 2400dpi and higher.
Thicker ink
In addition to more varied colors, professional printers also offer thicker ink. Unfortunately, ink from an at-home printer can be watery and less viscous. As a result, colors can bleed or appear less vivid at the edges.
Types of print
Home printers routinely offer different levels of print quality – from draft to photograph and "best." The lower-quality options exist to conserve pricy ink cartridges, but when creating prints of your artwork, never cheap out on anything less than your printer's superior choice.
With professional printing, there are two types of print for artists.
Giclée printing: Translated from the French for "spray," a giclée print uses small spraying devices that can match color and apply ink precisely.
C-Type prints: These are as close as a digital print can get to the photos produced in a traditional darkroom.  To create a digital c-type, you expose the paper using lasers or LEDs rather than a bulb, like in a darkroom.
Types of paper
Like photographic paper, you can choose varying paper weights and surfaces for your artwork.
Size of work
You will also need to choose the size of your print. Surprisingly, it doesn't need to be the same size as the original artwork and the perfect size can depend on the style. Abstract art tends to be larger, used to showcase an otherwise blank wall. In contrast, botanical art or still life prints are smaller and create a more intimate feel. Many homeowners choose to hang them in groups.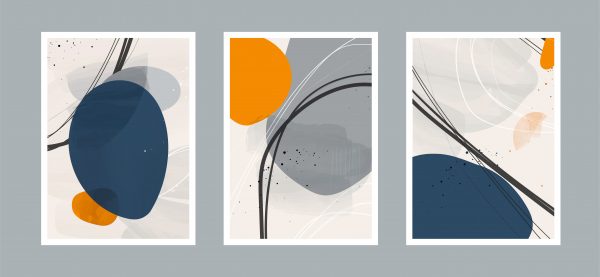 How long will an art print last?
The other thing to consider when creating prints to sell is longevity.  We have all seen photographs that fade over time – even when kept in a box or drawer.  Imagine how quickly a print will fade when exposed to sunlight on a wall.   Digital scans and prints are essentially a photograph and need to be treated as such. 
The answer to your work's durability rests in the print quality.  Professional scanners and printers will offer a thicker higher-quality ink at a higher resolution on better paper stock. Not surprisingly, that constellation of factors gives your prints a longer life.
You can also get UV frames that will deflect light to protect prints from fading. In fact, you can offer prints ready-framed in UV frames to ensure maximum protection. Consider it a selling point for your work that sets it apart from that of other artists.
How much should you charge for art prints?
The current record public sale of artwork currently stands at $450 million for Leonardo da Vinci's Salvator Mundi (c. 1500).  Bypassing the controversy over whether this work is genuine – and genuinely worth almost half a billion dollars – value and worth of an artwork will forever keep the artworld buzzing. 
For those of us working within a less exalted marketplace, pricing work can be more than tricky.  A print is usually worth less than the original work. But taken cumulatively, selling a limited edition print run of 100 or 500 works at $100 a piece can quickly generate far more revenue than the original work.  
One of the world's most successful print artists is British artist Jack Vettriano, who has amassed a fortune selling prints of his work.  According to London's The Guardian, he earns around $600,000 in print royalties a year. To give you a sense of the volume of his business, you can buy a greetings card for $2 and an open (non-limited) edition print for $300. Clearly, modest price tags needn't limit your profits.
When pricing your prints, make sure to calculate your per-unit costs. First, there's the original costs of scanning and printing your fee. On top of that, add shipping fees, credit card fees from your online store, or revenue-sharing with a department store or other vendor. If you are offering framed work, factor in the cost of the frame and the framing (if you don't do that yourself).
Limited edition prints of your artwork
If you want to increase the value of your prints, sign them and offer a limited edition run. Driving up the per-print price can be particularly advantageous, if your production costs are high.
However, before you opt for a limited edition, decide how many prints you will offer. Consider both likely demand and per-print costs. On the one hand, you don't want to print too few and miss an opportunity to sell more art and increase your visibility. On the other hand, if you need to pay up-front for a large print run, unsold inventory can cut deeply into future profits.
Remember that you can't change a limited edition print later, as collectors are buying on the basis of number.  To establish credibility, you should add the number of the prints (1/500) underneath your signature.
It is normal for the artist to hold on to one printed copy. It serves as an artist's proof of authenticity. In addition, you will need a digital version of the image for marketing. That said, it's considered bad form in the artworld to maintain multiple prints outside of the limited edition (numbered) run.
Alternatively, some work might be ideal for open editions. With an unlimited run, you can license your work for greetings cards, posters, mugs and mouse pads.  Needless to say, the per-unit profits on larger license runs might be pennies per work sold. So consider the likely popularity of your work and the marketing engine you have at your disposal before you go the high-volume route.
No "sell outs" here: Art prints are for savvy artists
If you're worried that creating prints of your art means "selling out," then consider that great art has always sought to achieve reach, visibility and influence.
If you're already selling prints of your work, you're in good company.  Pablo Picasso created small ceramic work, instructing galleries they should be sold at an affordable price.  Happily, his populist approach fed both his communist principles and his spreading popularity.
More broadly, the Bauhaus philosophy was an entire movement centered around bringing art into the everyday.  Many of the 20th centuries most noted artists, including members Paul Klee and Wassily Kandinsky, embraced the movement. Not coincidentally, Kandinsky's works remains among the most popular framed reproductions.
If some of the world's great artists wouldn't have balked at selling their work as poster art, could it also be a smart move for today's artists?
Further reading: Discover more about scanning your artwork