"Peter was very charismatic and charming in various ways, and very complicated," curator and photography critic Vince Aletti recounts of Peter Hujar. "He was somebody that a lot of people fell in love with very quickly." 
Speaking over the phone from his home in New York's East Village — where, in the 1970s and 80s, Peter was a neighbour and close friend — Vince recalls meeting the photographer in the early 70s and bonding with him over art shows and photography in fashion magazines. (Vince is a renowned collector, his apartment famously filled with magazines, books, photography and ephemera he has compiled over the decades and, in 2019, he released Issues, a history of photography in fashion magazines drawn from his vast collection.) "I was obsessive about buying every new magazine, which Peter was not, but whenever we got together for dinner, typically before dinner or after, we would end up at my apartment looking at magazines."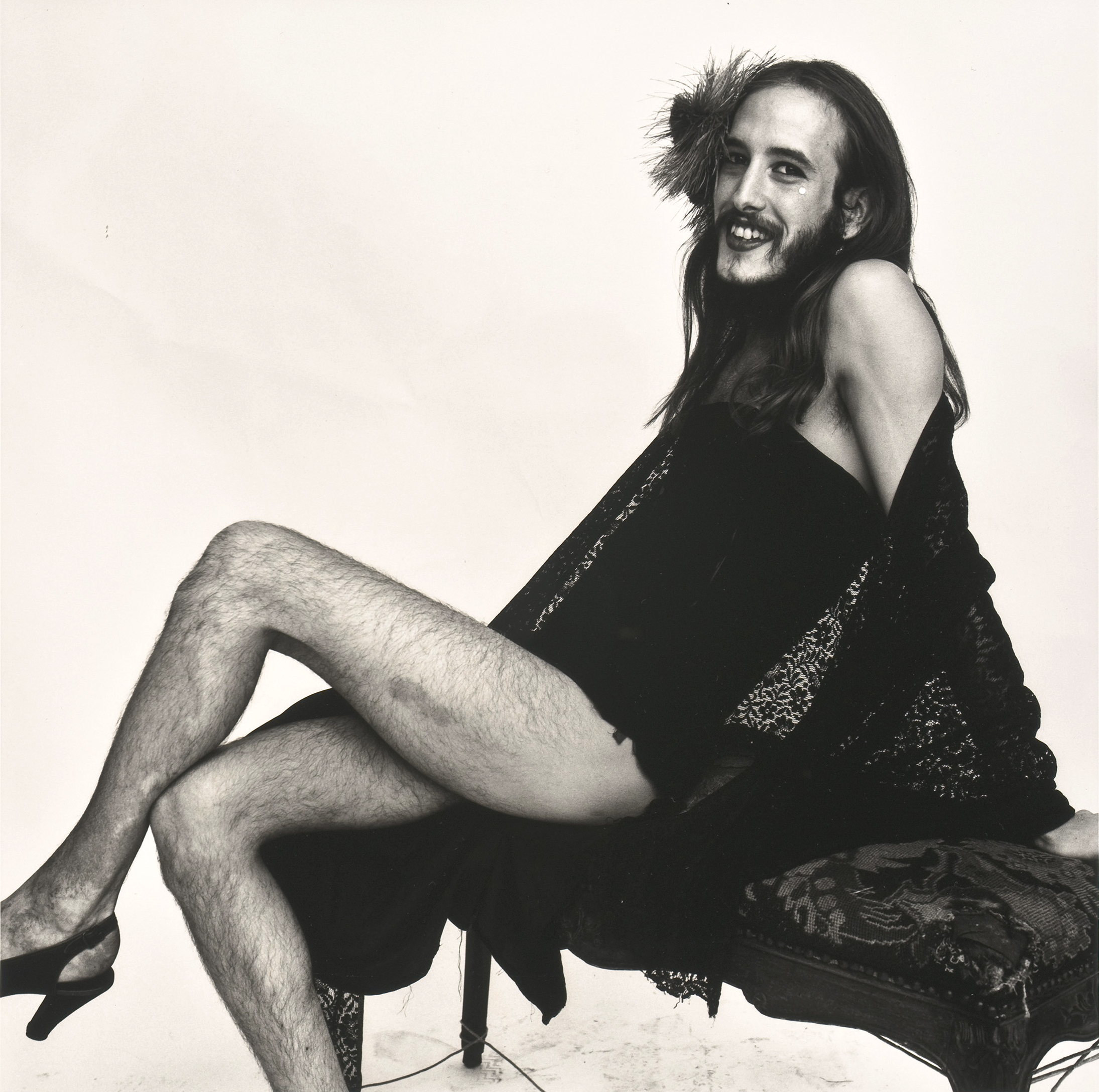 Cockette [Beared Cockette], 1971 © 1987 The Peter Hujar Archive LLC, courtesy The Peter Hujar Archive and Maureen Paley, London
This era of Downtown New York is fabled: the artists, writers, filmmakers and musicians who populated its streets went from boundary-pushing, underground creatives to cult icons. Peter captured the lifeblood of this decade and the city's burgeoning queer culture. His career, marked by exacting, exquisite photographs, was bookended by times of change in the city. Post-Stonewall in 1969, the 70s were marked by the first annual Gay Pride marches and increasing queer liberation movements. The 80s saw the onset of the AIDS epidemic that devastated the LGBT community (and ended Peter's own life in 1987). Peter documented the city with an uncompromising approach and singular vision, his subjects including his cohort of fellow underground artists, members of emerging subcultures, animals, nature, cityscapes and himself. 
Peter's portraiture — famously published in Portraits in Life and Death (1975), the only book released during his lifetime — extended beyond the studio he set up in his loft apartment. In a new exhibition at Maureen Paley, among self-portraits, shots of fellow artist and friend David Wojnarowicz, and his celebrated studio portraits, a selection of photographs takes us backstage at the theatres, clubs and cabarets of New York. It's here that Peter would venture to capture performers before or after shows, doing or undoing makeup and getting into or out of character. 
Drag Queen in Fashion Pose (Cockette Link Martin), 1971 © 1987 The Peter Hujar Archive LLC, courtesy The Peter Hujar Archive and Maureen Paley, London
Vince explains that Peter found the underground theatre culture flourishing at the time very compelling. "Peter was kind of fascinated by what was, in a sense, the casualness of downtown theatre — it had a whole other aesthetic than Broadway. I think he enjoyed the artifice but also the playfulness of companies like Charles Ludlam's Ridiculous Theatrical Company. Going backstage at those events, Peter took that artifice even further by letting us appreciate how theatre works even if we're not on stage." Ludlam and other avant-garde artists of the Theatre of the Ridiculous dared to subvert the conventions of performance, and incorporated elements to both shock and stimulate audiences: from freewheeling improvisations and gender-blurring costumes to satirical plots played out in surreal settings. "The shows were often very slapdash and very casual, but very witty," Vince says. 
Drag was prominent in these heady spectacles. "In one of Peter's pictures that I like a lot, you just see this guy's legs in high heels and stockings, these very hairy legs. That sort of disjunction: the humour of it, but also kind of the sexual, erotic quality is really interesting," Vince says. "These were people who played with gender and identity in a way that I think Peter was always interested in. This is the mid-70s, so it was early on in this kind of gender questioning, and I think that's why a lot of the work looks very right at the moment."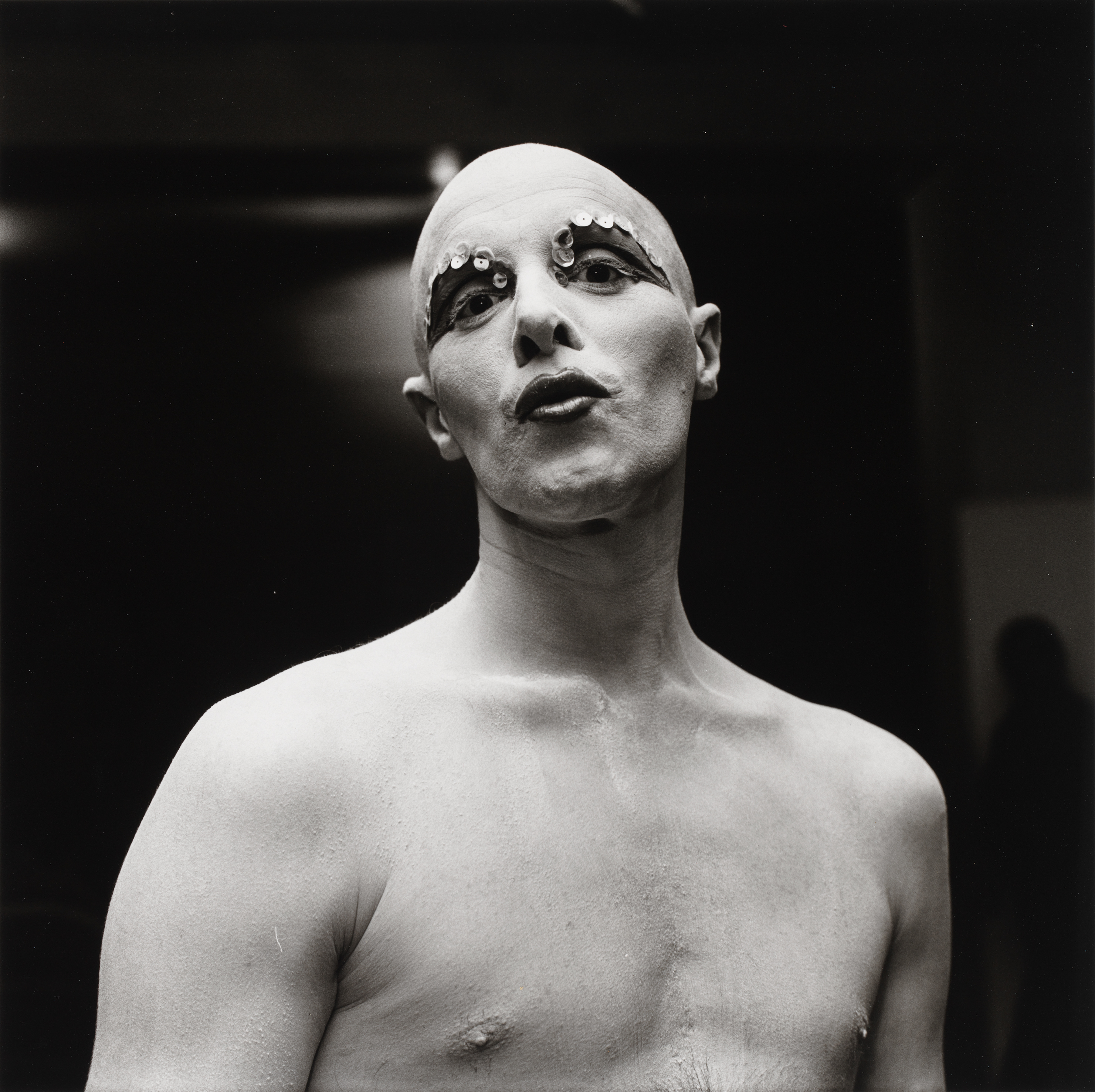 Larry Ree Backstage, 1973 © 1987 The Peter Hujar Archive LLC, courtesy The Peter Hujar Archive and Maureen Paley, London
Peter often explored drag in his photography and would shoot certain performers time and time again; names like Ethyl Eichelberger and John Heys, who were synonymous with the era. In the Maureen Paley exhibition, we see Mario Montez, Larry Ree, Charles Ludlam, and The Cockettes in playful, intimate portraits, sometimes backstage and sometimes in the studio. These members of the theatrical vanguard subverted gender conventions (or, in the case of The Cockettes, the San Francisco-born troupe whose roster included John Rothermel and Hibiscus, completely trashed them). In the 1970s, the shows were niche, relying on close-knit groups of performers and audiences, and only a decade later would their style start to gain traction beyond the enclaves of downtown New York theatres. Off-stage and through Peter's lens in those early years, we see another side of their vital art.
These backstage photographs and portraits of performers in various stages of character make for interesting dichotomies. Where does the show begin and end? Vince notes that the photographer sought to "transcend the facade" of his subjects, and these are no different. "I think all portraiture involves a certain kind of performance and Peter was very interested in getting beyond that — seeing people for who they were through the makeup, through the costume, through whatever attitude they might have." The director and actor John Heys, who starred in groundbreaking 1970s shows like the Palm Casino Review alongside the likes of Warhol Superstars Candy Darling and Jackie Curtis, was often photographed by Peter. "I knew I couldn't fool him. I couldn't put on the artifice in front of him. He could see right through me," John said in 1989.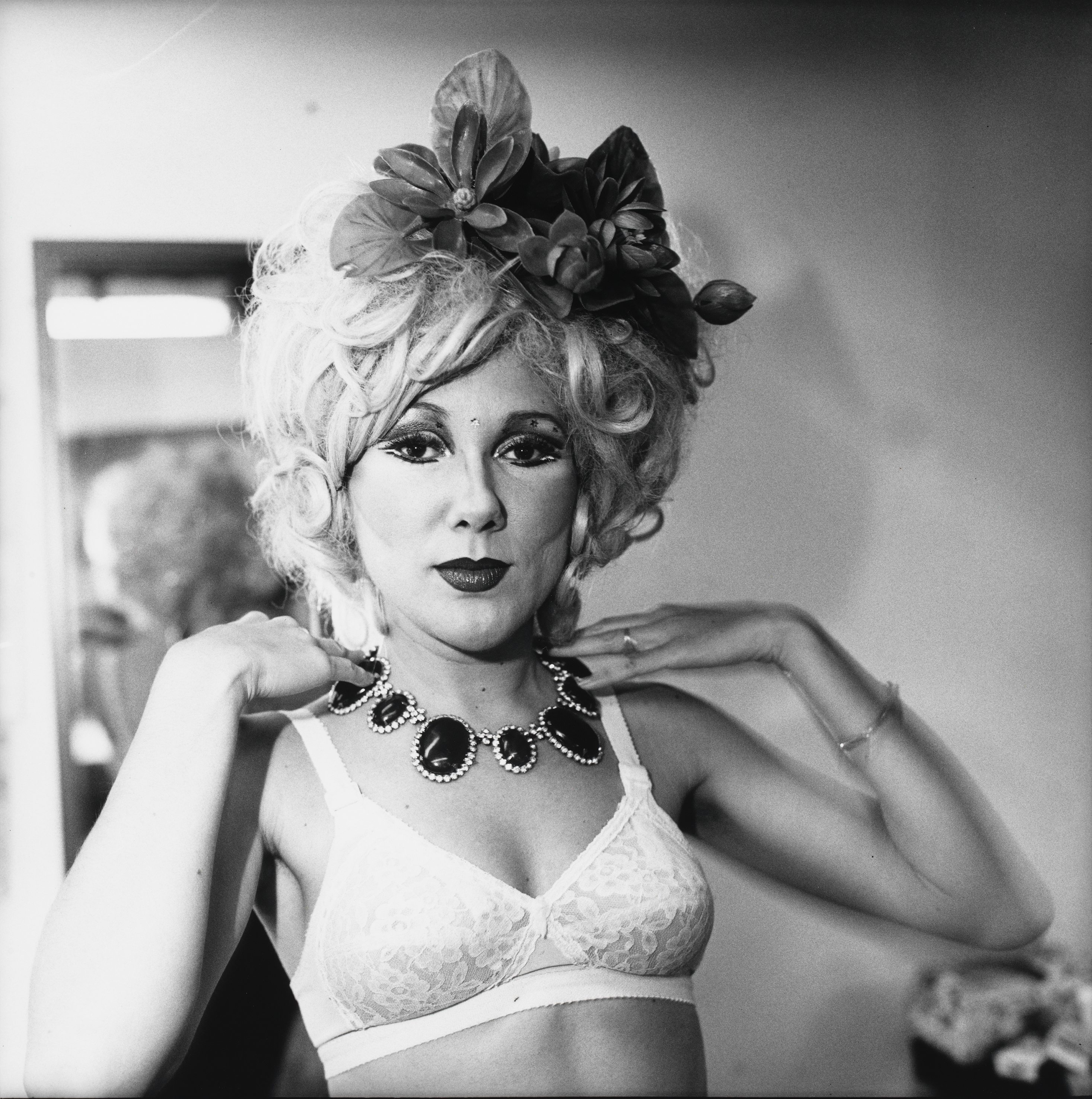 Black-Eyed Susan (Backstage at Camille), 1974 © 1987 The Peter Hujar Archive LLC, courtesy The Peter Hujar Archive and Maureen Paley, London
A compelling corner of Peter's vast photographic output, the portraits also epitomise what curator Joel Smith says is at the core of his work. "Hujar's photographs monumentalise moments, beings, lifetimes, and subcultures that might otherwise have disappeared into time," he writes in Speed of Life, the book published to accompany the celebrated touring exhibition of the same name of 2018. "His subject is those who live — whether out of animal simplicity or fatalist irony or supreme indifference — at the speed of life, in present tense, undistracted by hope, anxiety, or nostalgia." Or, as Peter himself put it: "I photograph those who push themselves to any extreme and people who cling to the freedom to be themselves."
Peter Hujar was due to open at Maureen Paley on 8 February 2021, but new dates are being confirmed due to lockdown restrictions.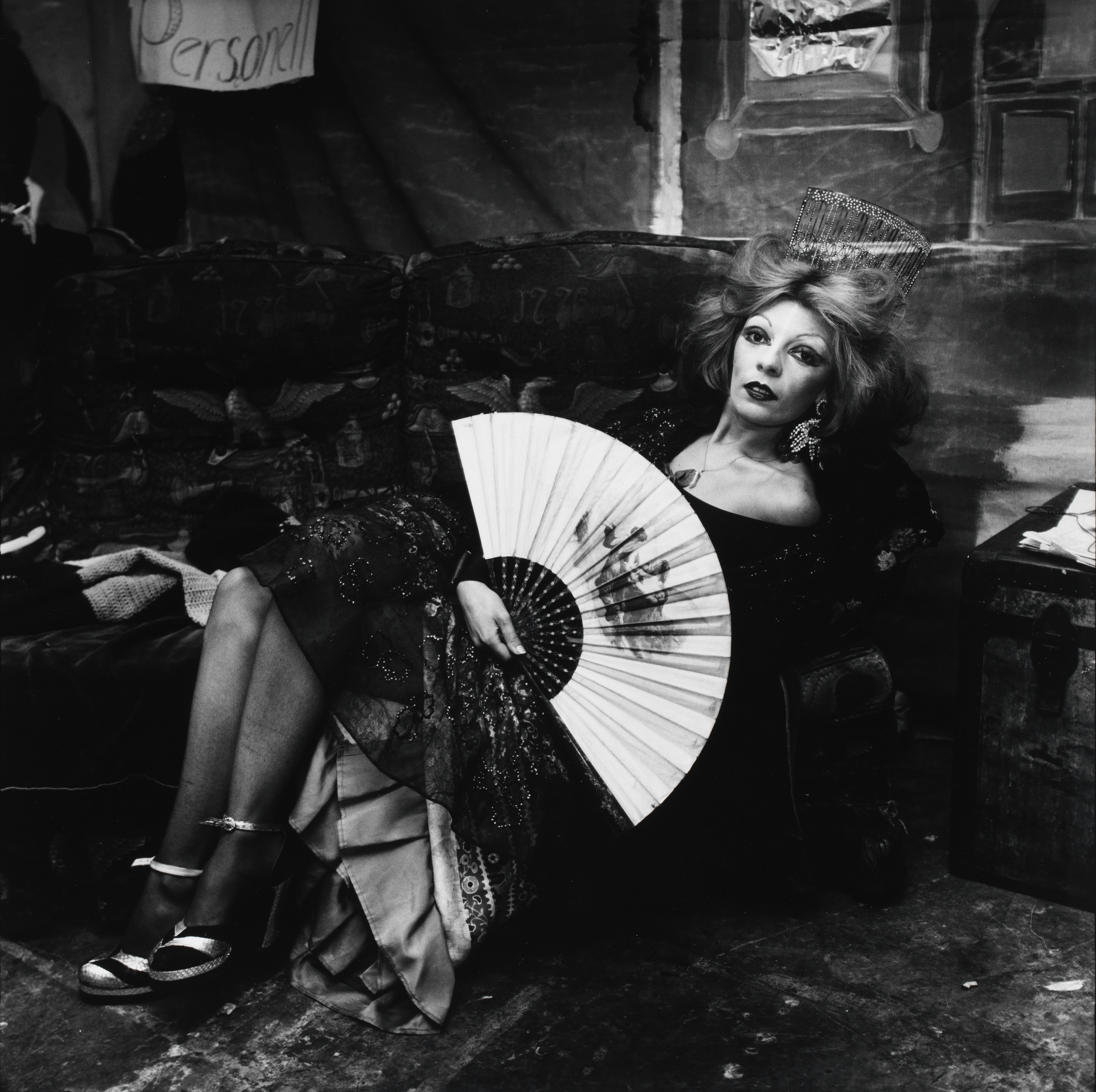 Drag Actress Backstage with Fan – Palm Casino Revue, 1974 © 1987 The Peter Hujar Archive LLC, courtesy The Peter Hujar Archive and Maureen Paley, London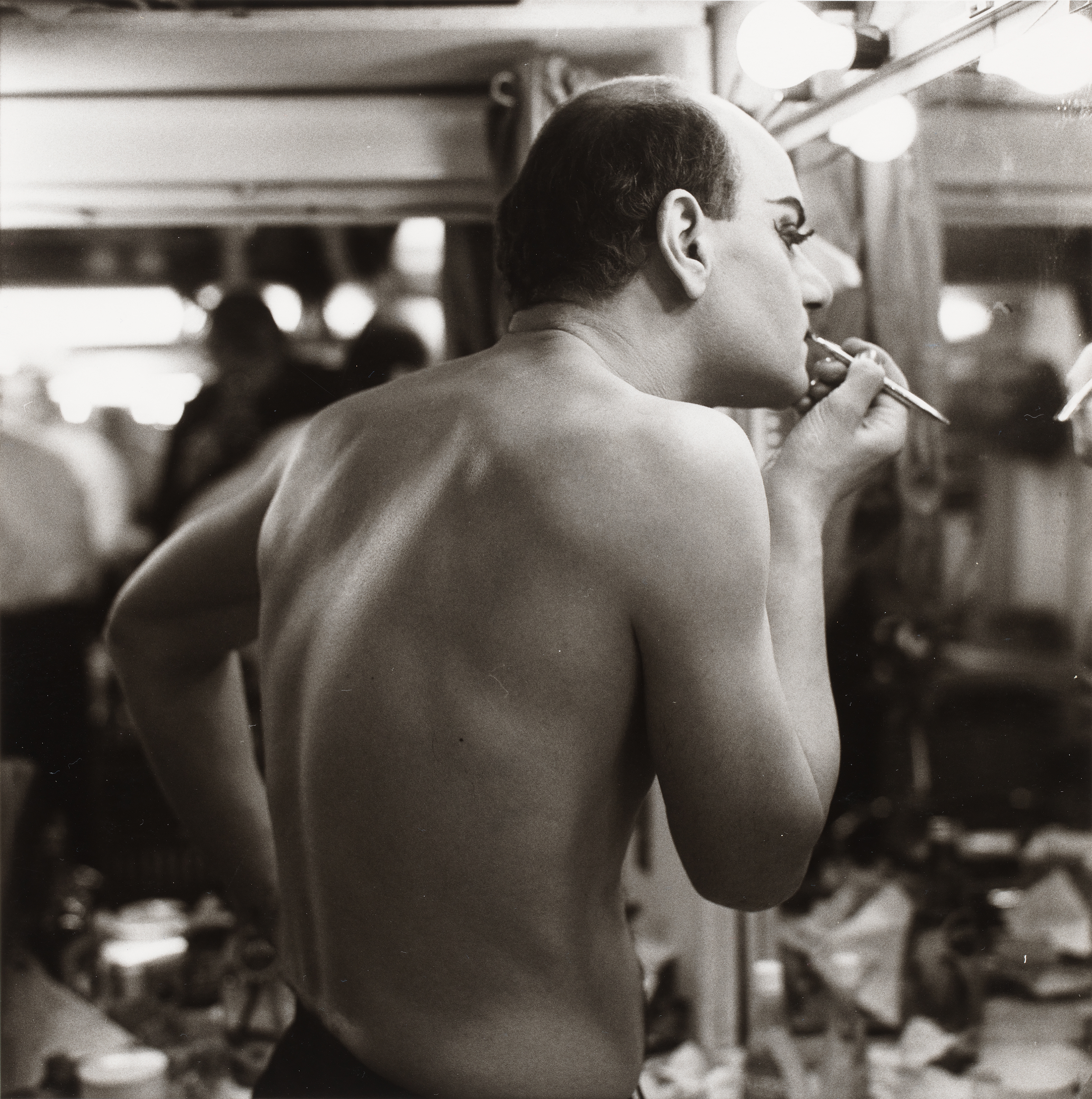 Charles Ludlam backstage at "Galas", Ridiculous Theater Company, 1984 © 1987 The Peter Hujar Archive LLC, courtesy The Peter Hujar Archive and Maureen Paley, London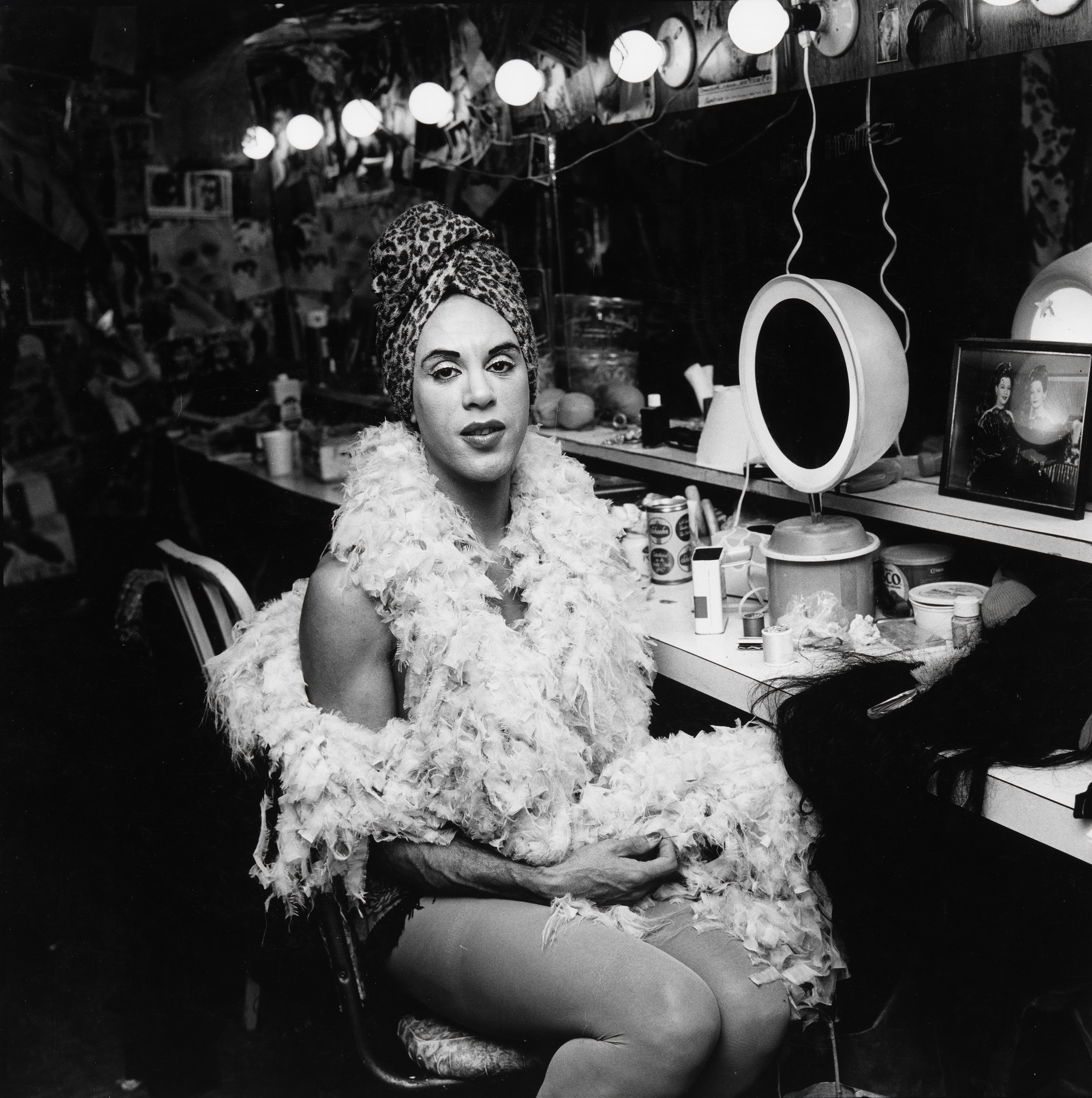 Mario Montez Backstage at the Palm Casino Revue, 1974 © 1987 The Peter Hujar Archive LLC, courtesy The Peter Hujar Archive and Maureen Paley, London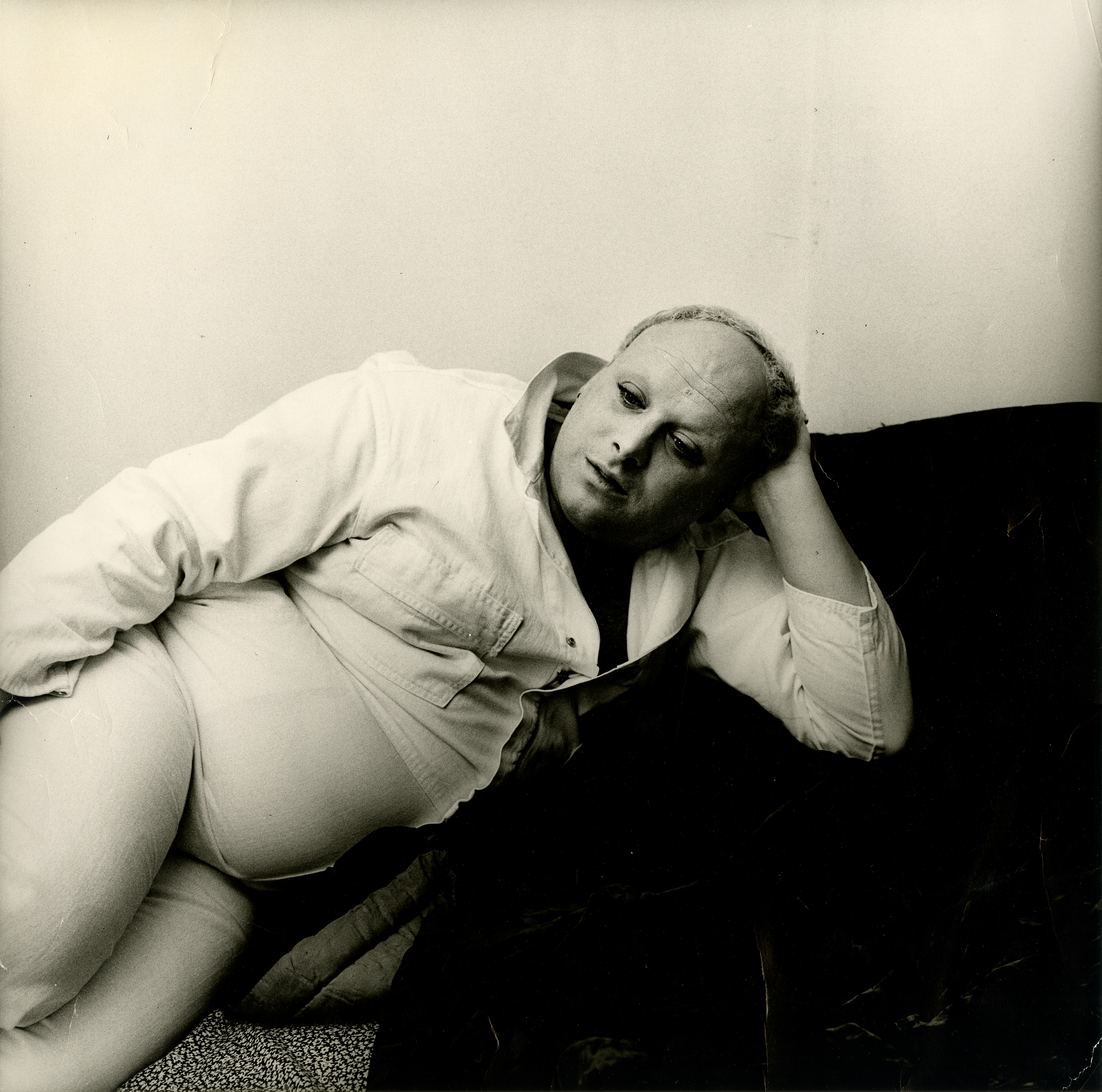 Divine, 1975 © 1987 The Peter Hujar Archive LLC, courtesy The Peter Hujar Archive and Maureen Paley, London
Credits
---
All images courtesy The Peter Hujar Archive LLC, courtesy The Peter Hujar Archive and Maureen Paley, London